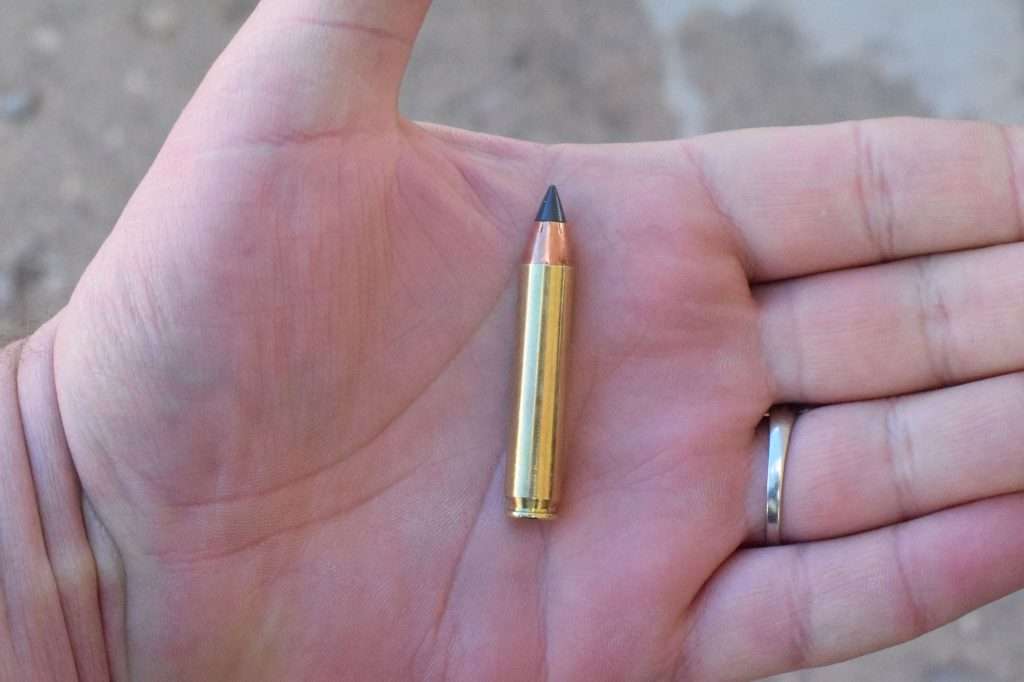 One of the coolest new releases of SHOT Show 2019 is the new cartridge from Winchester and the corresponding "Resolute" AR-15 rifle from CMMG. We were there at the unveiling of the new rifle, and saw the 350 Legend cartridge first hand at the range.
I must say that it is an impressive round that does solve a handful of problems for people in certain states with restrictions on hunting.
Why?
Some states don't allow hunters to use bottle neck cartridges like .223 Remington to hunt. Other states don't allow you to use a caliber lower than .25 to hunt.
As you can likely imagine, this can cause a lot of problems for folks, not really giving them many options to put dinner on the table. So, Winchester made the 350 Legend cartridge to help with that.
Being that the 350 Legend is a straight walled 35 caliber cartridge, this solves both problems at once for numerous people struggling to effectively take the game this bad boy was designed for.
The rifle CMMG made is called Resolute and currently comes in three models. What's pretty neat about it, is that, if you already have an AR-15 you don't need to buy the whole rifle. All you need to do is buy their barrel, and the rest of the parts will stay the same since the parent case of the 350 Legend is .223 Remington.
The bolt and everything else you've already got can stay the same, even the magazine, with maybe the exception of the follower in the mag, can stay the same.
Winchester is saying that this is currently the fastest straight-walled hunting cartridge currently in development and that it transfers more energy than the 30-30 Winchester and .300 Blackout.
It's meant to take game like deer inside 300 yards and is being touted as "the most versatile cartridge on the market." Time will tell how true all this is, but what I can tell you for sure is that this was one of the most talked about releases of SHOT Show 2019.
There are currently five different cartridges being offered, starting at 145 grain weight,  and cruising up to 265 for the Super Suppressed cartridge.
What are your thoughts on this new AR-15 rifle and ammunition joint venture? Let us know in the comments below.